Effectively communicate vital information to PRiSM users and supplier/contractor communities.
Supplier Communications
Generate automatic notifications and distribute bulk emails with attachments to suppliers. Leverage PRiSM's Microsoft Word Integration that allows you to generate template letters and distribute communications easily and effectively. All correspondence.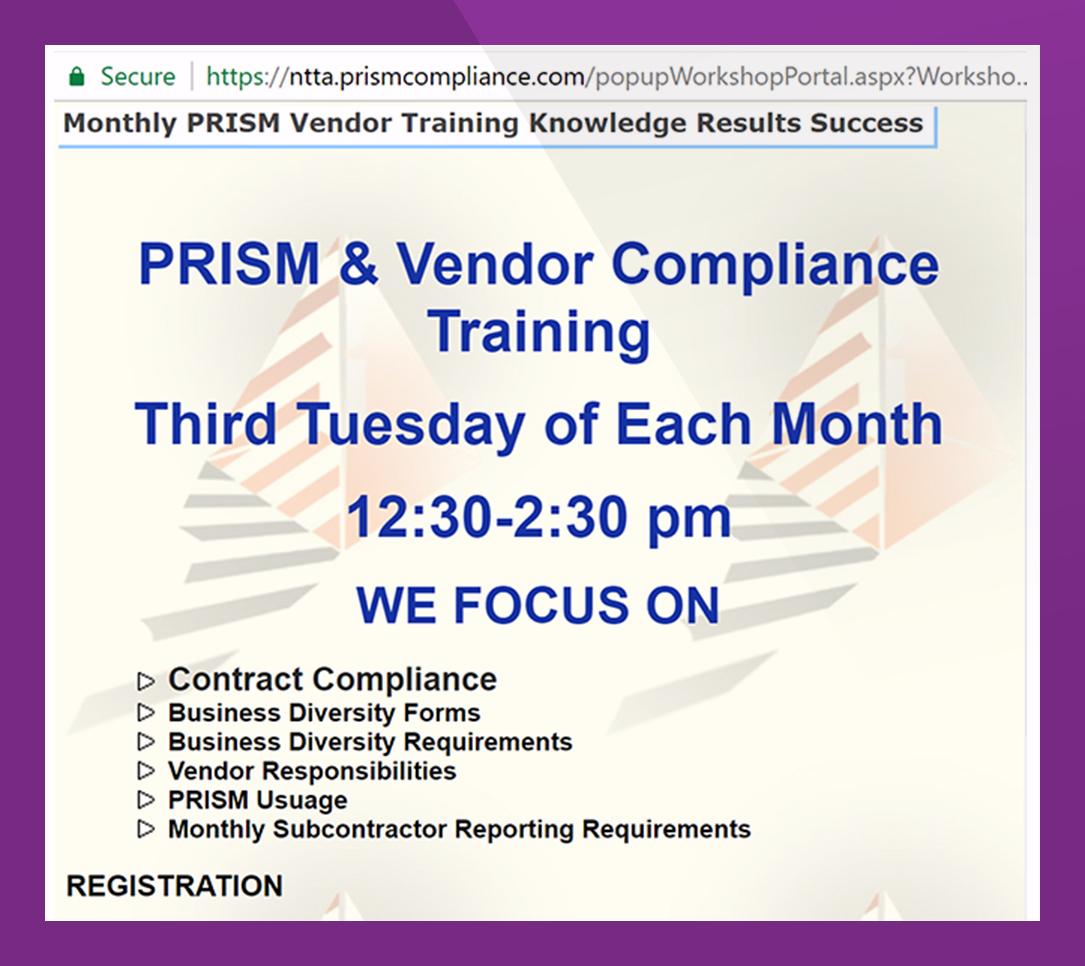 Post News and Events to PRiSM Portal - trainings, workshops, and outreach programs to contractors – and maintain a portfolio of events your organizations led or participated. Survey suppliers for needed technical assistance and feedback on events conducted.
Issue each supplier a secure log-in and password to access the self-service and compliance reporting portal. Suppliers maintain user and employee profiles and access capabilities to report payment, certified payroll and concession compliance activities.